Woman of Influence
Sheilah Griggs Named One Of Nashville's Women of Influence
Nashville Business Journal Article Excerpt:
"Looking back, I realize that the mentors in my life were consistently male. I appreciate every one of them and learned so much that helps me to this moment. However, I also can look back and realize that had I engaged earlier in li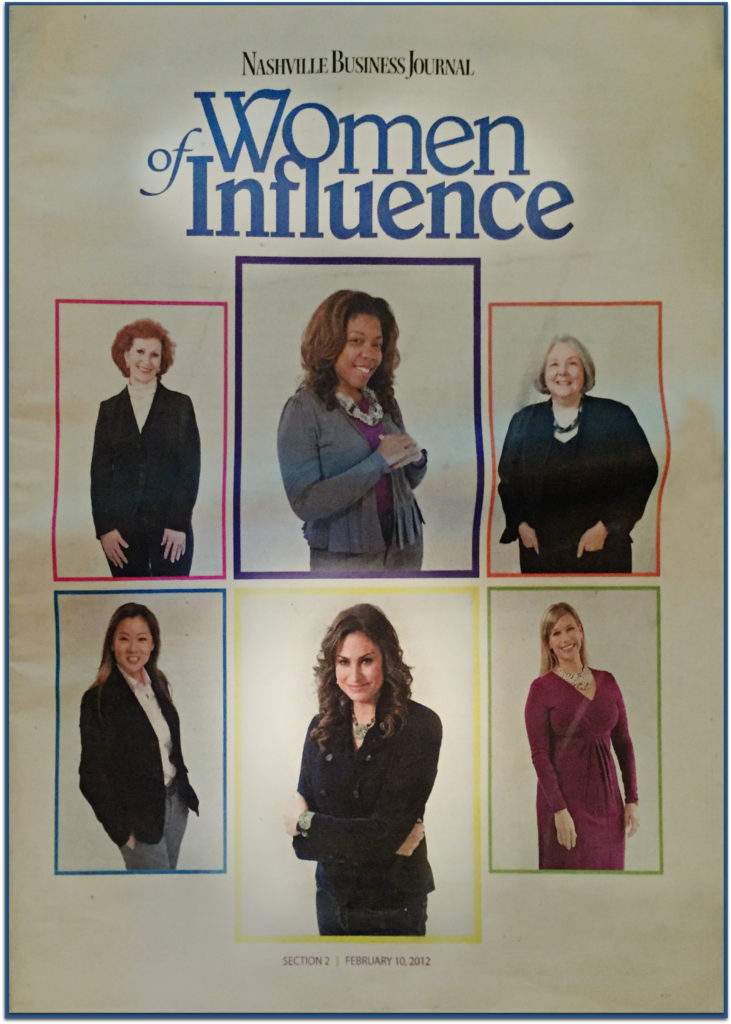 fe with a female mentor my path would have been very different. I would have gained a special confidence that can only be built women to woman — it's the kind of confidence that | now know would have helped me feel comfortable in my own skin so much earlier in life.
I didn't realize how much I was struggling inside to fill menswear shoes when I really belonged in a great pair of red patent leather Jimmy Choo pumps.
When I learned that other people (women) thought similar to me and realized that ALL of my unique thought processes and life experiences as a woman were a valuable asset that I could bring to the table to create success, I had my 'ah- ha' moment – and only another woman could have opened my eyes to that."
NBJ Women Of Influence – Sheilah Griggs
,
Comments Off

on Woman of Influence