Endorsements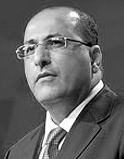 Ambassador Ido Aharoni, Consul General of Israel, New York 
I met Ms. Griggs shortly after my arrival in New York, in the summer of 2001. Ms. Griggs, who was outraged by the senseless violence and bloodshed inflicted on our country by Palestinian terrorists, decided to take action. She gave her time and energy in order to help promote Israel's public image in the USA. During the eighteen months that followed Ms. Griggs worked diligently and tirelessly to help us with strategic advice, fresh ideas and message "fine tuning". During that time I learned to appreciate Ms. Griggs as an exceptional person with countless skills and talents. She greatly contributed to our work with her experience and creative ideas as well as with her natural enthusiasm and learning ability. Sheilah has continued to be an effective resource and powerful advocate of our work.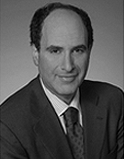 Bruce Teitlebaum, Esq.
You can't help but notice Sheilah. When she steps into a room or before a camera, she grabs your attention. She backs up that million dollar smile with charm, grace and smarts. When we needed help, we turned to Sheilah and she saved the day. Her ideas, stratgic vision, energy and professionalism made a real difference. She's got it! — Bruce Teitlebaum, Esq., regarding a media campaign for The Plaza Hotel, NYC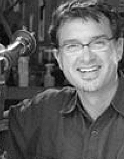 Matt Coale, Director of Photography
I've worked with Sheilah when she was in front of the camera and when she was behind the camera. In front of the camera you get beauty, poise and professionalism. Behind the camera you get endless creativity and boundless energy. You can never lose having Sheilah on EITHER side of the camera.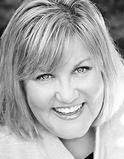 Melissa Bradley, MS, NCC, BCETS, FAAETS, Principle – The Omnibus Center
Sheilah Griggs is a dynamic face for organizations. During a large regional event, I witnessed her work as she was the emcee and leader for the day. Elegant, eloquent, comfortable, intelligent and professional, she made me proud to be a part of a day featuring national public figures. When I need on-camera work, a facilitator or public speaker, Sheilah will be top of my list to call.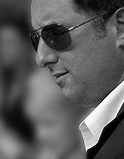 Jamie Davis, Executive Director of Business Development
When I started looking at the Nashville market for franchise development a couple of years ago, Sheilah was one of the first people I reached out to. Her work in women's leadership looked interesting enough to me that I thought she would be a great network connection. BOY was I right! Not only did she turn out to be a fantastic source of information about Nashville, she became a strong advocate for Donatos, and in fact introduced me to the people we ultimately did a development deal with for the Nashville market. I could keep going for a long time here, but suffice to say that if you don't know Sheilah, you really should get to know her! "Sheilah is absolutely awesome to work with!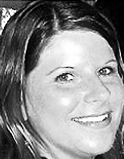 Nikki Dilks, Entrepreneur
I hired Sheilah as a career coach and I can honestly say that it changed my life. Sheilah is one of the most inspirational people I have ever met. She instills confidence and teaches people how to reach their goals. Any woman, who wants to learn how to get the career that she wants, would greatly benefit from attending one of Sheilah's programs.
Kathleen Fulk, Senior Account Executive, Meredith Corporation
Sheilah Griggs is extremely professional and knowledgeable about her industry! I have recommended Sheilah to many of my clients for production and branding needs. She is a class act and a pleasure to work with!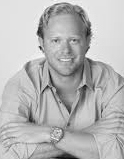 Jason Ritchason, President/CEO, The Skyline Group
Early in 2010, The Skyline Group hired Point3Media to develop our logo, website, and initiate a grass roots marketing campaign to help jump start our business. With the leadership of Sheilah and her partner Larry, they produced results that were far beyond our expectations, and at an unbelievable affordable price. I literally could not recommend Sheilah more; wonderful demeanor, fantastic problem solving skills, THE most connected woman to business leaders in Nashville, and one of the most beautiful people, inside and out, that I have had the honor of knowing in my life.